If a warning message appears notifying you that your connection may not be optimal please try the following:
Select the Home button on your remote to open the Android TV home screen.
Scroll down to Settings
Select OK
Under the device select Wi-Fi signal strength
If you see either of the following two screens, move your Pik media box closer to your Internet gateway or connect with an Ethernet cable.
Move your media box closer to your Internet gateway and press Refresh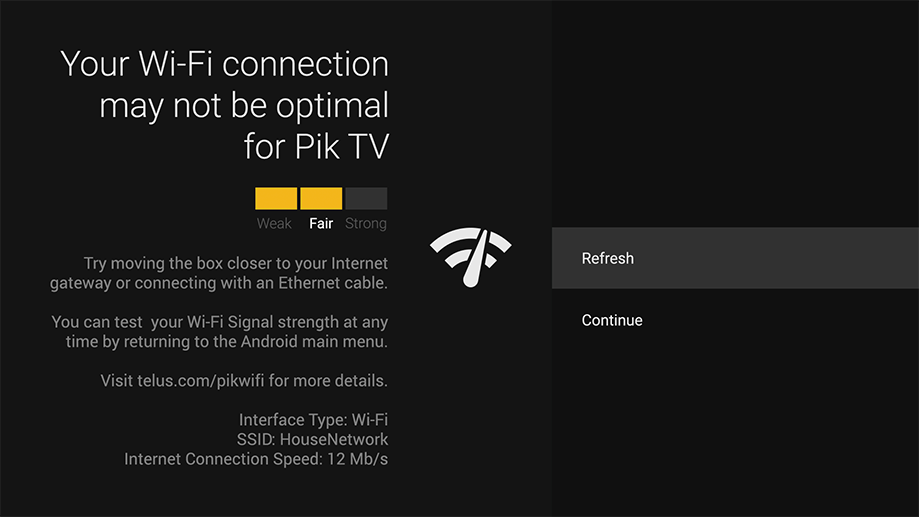 If your wifi connection signals are not strong enough connect using an Ethernet cable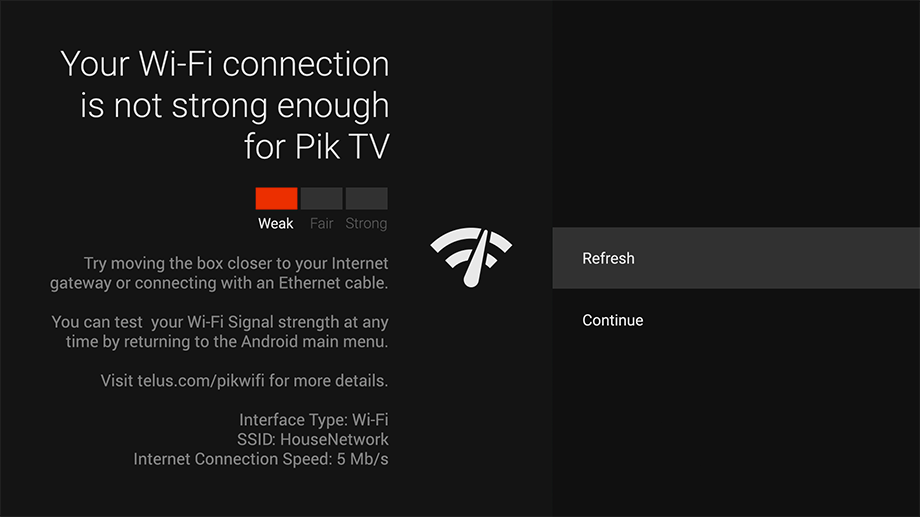 Connect using an Ethernet cable
Troubleshooting your Wi-Fi connection
There are many reasons why your wireless Internet may be not be working. To successfully troubleshoot your Wi-Fi issues, please visit our Wi-Fi troubleshooting support pages.
If all the above steps do not resolve your issue, consider connecting your Pik TV box by Ethernet cable.
Add Boost Wi-Fi to your network

If you continue to experience wireless trouble, it might be that you are not receiving sufficient signal strength coverage in that area of your home. TELUS offers Boost Wi-Fi as an option to extend the Wi-Fi range to get internet access.
Visit Boost Wi-Fi for further information.