TELUS automatically detects and filters spam emails. While we do our best to try and catch all of the spam emails, there are some that still manage to get through to your inbox.
By default, your TELUS email will mark spam and send it to your junk folder.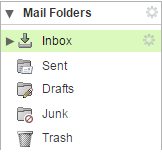 There are three settings to choose from:
Mark as spam - suspicious emails will be marked as spam and delivered to the junk mail folder (default setting)
Delete - Spam emails are deleted automatically
Do nothing - Spam gets delivered right to your inbox
If you would like to adjust your spam settings, please contact us and one of our agents will be happy to assist you.
How to report Spam
There may be some emails that get past our industry-leading filtering system. For these instances, you can forward the suspicious email to report_spam@telus.net. Once we receive enough reports from different customers about the same email, we can take steps to protect others from receiving the same spam email and add them to our filter.